Meet Our Instructors
Mr Reeves Chief Instructor
4th Dan Black belt.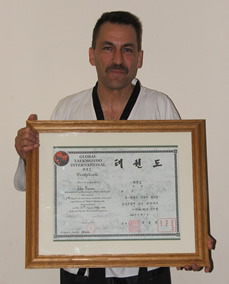 Mr Reeves experience in martial arts has spanned in excess of 35 years covering Taekwondo, Ju-jitsu and Judo to name a few.
He has been training and teaching Taekwondo more than 20 years. During this time he has taken part in many competitions both exhibition (for charity) and title fights and won many medals and attained British Open Champion.
Mr Reeves has been fortunate enough to have training experiences with many different instructors in Taekwondo and long time friend Shihan Paul Simpson 7th Dan Master in Ju-jitsu.
All our instructors are fully insured, DBS checked and first aid qualified.
Kieron Reeves Assistant Instructor
2nd Dan Black belt.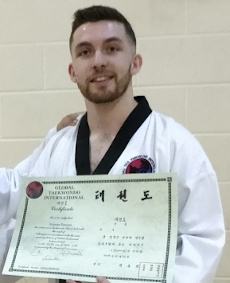 Kieron started his training in Martial Arts in July 2012, in the short time of 7 years he has attained 2nd Degree Black Belt, getting his 1st Dan in 2016 and achieving his 2nd Dan in 2018. He has competed in many competitions/tournaments winning numerous medals, including a gold medal in The English open championship for patterns.
He started training in Tae Kwon Do as it teaches self defence, increases fitness and is a good socialising time.
Favourite Pattern: Il Gok Tul.
Interesting fact: He passed 3 different TKD gradings on July 30th! 2013, 2015 and 2016.