Instructors Profile
Mr Reeves Senior Instructor - 3rd Dan Black belt.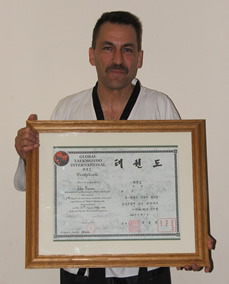 Mr Reeves experience in martial arts has spanned in excess of 30 years. He has been training in Taekwondo for more than 19 years and has been teaching for 15 of them. During this time he has taken part in many competitions both exhibition (for charity) and title fights and won many medals and attained British Open Champion.
Mr Reeves has been lucky enough to gain experiences in other martial arts such as Judo and Ju-jitsu.